PropertyGuru News and Views Issue 117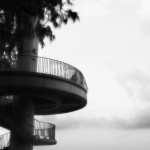 Download Issue 117 Now!
Concerns when buying old houses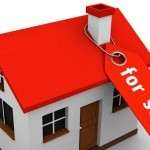 For properties with shorter remaining leases, buyers may need to fork out more money from their own pocket as banks may provide a lower mortgage quantum or loan-to-value...
News Roundup (September 2017)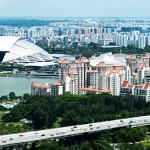 Morgan Stanley recently released the most bullish forecast for the Singapore housing market, expecting private home prices to increase by two percent this year...
Foreign home buying up 20% this year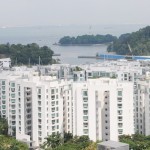 UOB Kay Hian believes that home purchases by foreigners, which increased by up to 20 percent in the first nine months of 2017, still has room to grow...
UOL to ride on housing market rebound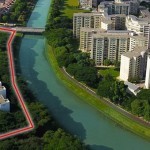 UOL Group is expected to benefit from the recovery in Singapore's housing market as it had managed to acquire development sites at good prices, media reports said...
Industry players slam 'Yistana' listing for being disrespectful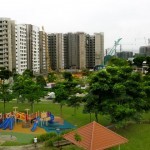 The move by some property agents to capitalise on the presidential appeal of Yishun flats to sell units have drawn flak with some industry players calling their actions as "disrespectful".
Analysts: Home prices to rise 10% next year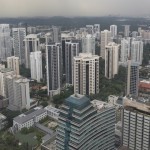 Fuelled by redevelopment deals and an increase in foreign buying, UOB Kay Hian expects home prices in Singapore to bottom out this year and climb by five to 10 percent in 2018...
Braddell View owners eyeing $2 billion en bloc sale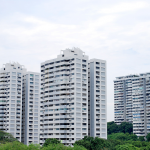 The residents of the biggest HUDC estate here plan to hold an extraordinary general meeting on 10 October to form a collective sale committee...
Tee Land to acquire Upper Thomson sites for $25.74m
Tee Land has entered into six option-to-purchase (OTP) agreements to acquire the freehold interest in six plots of land at Seraya Crescent in Upper Thomson for $25.74 million...
Housing market on road to recovery, say experts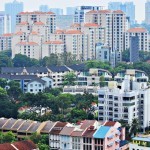 Singapore's residential market appears to be rebounding, with private home sales reaching about 8,391 units for the first eight months of this year...
UBS avoiding Singapore, HK housing markets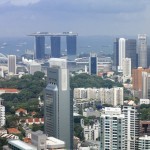 Multinational bank UBS is avoiding the housing markets of Singapore and Hong Kong as there is a tendency for these cities to impose property cooling measures to control rising prices...
Lian Beng wins contract to build Martin Modern condo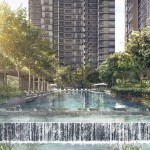 A wholly-owned subsidiary of Lian Beng Group has secured a $162 million contract to construct Martin Modern, a 99-year leasehold project comprising a total of 450 units...
Pine Grove to go en bloc again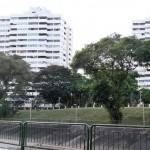 After two failed attempts in 2008 and 2011, owners at Pine Grove near Ulu Pandan are trying their luck again at a collective sale, this time at a price of $1.65 billion...
Developer invites kids to draw dream home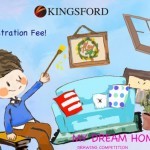 Kingsford Development, the builder of the 512-unit Hillview Peak and 1,165-unit Waterbay condominiums, has launched its first "My Dream Home Drawing Competition"...
New development charges to affect en bloc deals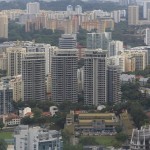 DBS expects the recent hike in development charge (DC) rates for condominiums to affect developers' profitability as breakeven prices may increase by up to four percent...
Wong urges real estate industry to embrace digital innovation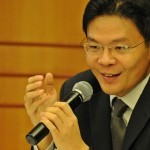 National Development Minister Lawrence Wong has urged valuers in Asean countries, including stakeholders in the real estate industry, to embrace digital innovations...
CDL wins inaugural Singapore Sustainability Reporting Awards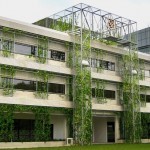 City Developments Limited (CDL) has received the 'Best Sustainability Report for Established Reporters (Mainboard and Catalist)' at the inaugural Singapore Sustainability Reporting Awards (SSRA)...
HDB urged to be fair to single parents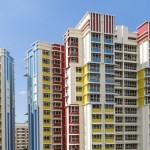 The government is being urged to adopt an impartial and more inclusive housing policy for single parents in a petition submitted to Parliament on Monday (11 September),...
Govt to use noise study in planning new homes in Tengah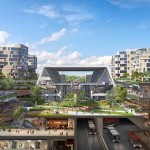 Second Minister for Defence Ong Ye Kung said government agencies – such as the National Environment Agency and Housing and Development Board – are aware of the noise conditions...
Freehold Balestier property launched for sale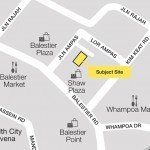 A freehold property at 10A Jalan Ampas in Balestier has been launched for sale at a guide price of $16.8 million, marketing agent Savills Singapore said...
Morgan Stanley: Home prices to rise by 8% in 2018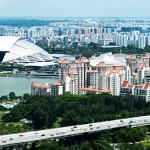 Morgan Stanley has released the most bullish forecast for the Singapore housing market, expecting private home prices to increase by two percent this year, before rising again by another eight percent next year...
Kong Hee's Sentosa home relisted for $11.5m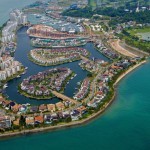 In a sign that the luxury condo market is picking up steam again, the Sentosa Cove penthouse unit of City Harvest Church founder Kong Hee...
HDB inks $10.7m research collaboration with two universities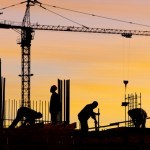 In a bid to enhance construction productivity and build better communities, the Housing and Development Board (HDB) on Thursday (7 September) signed...
CapitaLand receives global recognition for sustainable practices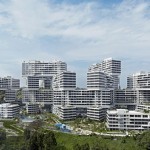 CapitaLand has once again been listed in the Dow Jones Sustainability World Index (DJSI World) as well as in the Dow Jones Sustainability Asia Pacific Index...
Changi Garden put up for collective sale at $196 million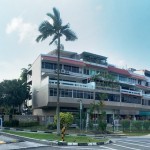 Changi Garden, a freehold redevelopment site at Upper Changi Road North, will be launched for collective sale with an asking price of $196 million...
All BTO flats to come with prefabricated bathrooms by 2019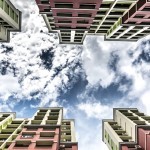 All newly launched HDB flats will be installed with prefabricated bathroom units by 2019, the Housing and Development Board announced on Wednesday.
Keppel Land's CEO wins another award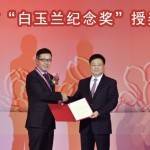 Keppel Land's CEO Ang Wee Gee has received the prestigious Shanghai Magnolia Award, which recognises foreigners who have made significant contributions to the city...
CapitaLand building integrated development in Indonesia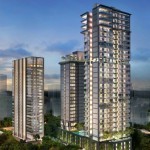 CapitaLand is on track to complete its first integrated development in Indonesia, The Stature Jakarta, by end 2020. With a total gross floor area of around 55,500 sq m...
Two proposed changes to property tax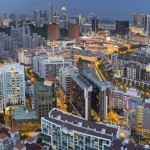 The Ministry of Finance will proceed with two proposed amendments to the Property Tax (Amendment) Bill 2017. This follows a public consultation exercise in May...
24 projects recognised for design and construction excellence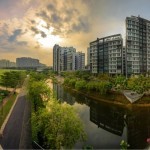 A total of 24 consultants and contractors are set to be honoured at the HDB Awards 2017 for projects that have shown excellent design as well as quality and innovative construction...
Singapore developers ramp up landbanking activity
Seven of the top 10 developers with the biggest residential landbank and unsold units in launched projects are local developers, according to the Business Times...
Leadership changes at Keppel Land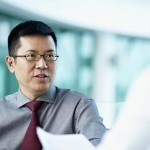 Keppel Land CEO Ang Wee Gee will be leaving the company on 31 December 2017. Keppel Land is currently evaluating possible candidates for the CEO role...
Development charges for non-landed housing up 13.8%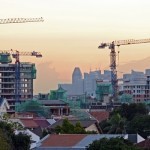 In consultation with the chief valuer, the DC rates for landed residential, non-landed housing and commercial space have been revised upwards...
All HDB blocks to have solar-ready roofs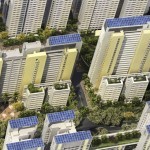 All future public housing blocks with at least 400 sq m (4,306 sq ft) of open roof space will be designed with solar-ready roofs, said the Housing Board...
Parc Botania to boost Sing Holdings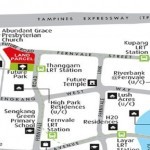 KGI Securities expects Parc Botania, a 735-unit private residential project at Fernvale Road in Sengkang, to boost Sing Holdings' profit...
Two GCBs off Holland Road could fetch $65m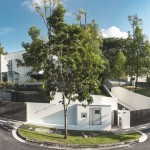 Two hilltop good class bungalow (GCB) plots at 26A and 26B Peirce Road off Holland Road have been put up for sale by expression of interest...
Waterfront condo at Sentosa sold at $3.8m loss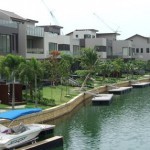 Bought in 2010 by Dyna-Mac Holdings chairman and chief executive Lim Tze Jong for around S$12.8 million, the luxury apartment went for S$9 million last month
Oxley Holdings to buy Yio Chu Kang property for $8.4 million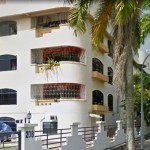 Oxley Garnet, a wholly-owned subsidiary of property developer Oxley Holdings, has exercised options to purchase six housing units with vacant possession...
Scrapping $5bil underground road frees up land, lifts restrictions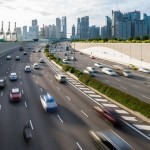 The URA and LTA announced that they have scrapped plans to build the 30km Singapore Underground Road System (SURS), freeing up the land originally intended for it...
Housing market rebound fuelled by local demand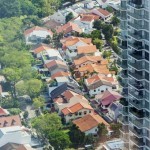 Local buyers have been driving Singapore's resurging residential property market, accounting for 77.6 percent of private home buyers during the first seven months of 2017...