Home sellers raising their prices by 4% in some areas: PropertyGuru Index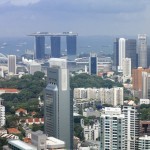 Home sellers in Singapore are already starting to price their units higher following recent signs of a property market recovery in Singapore...
S'pore economy to grow up to 3.5% in 2017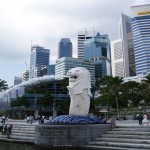 Singapore's gross domestic product (GDP) is forecasted to rise between three percent and 3.5 percent for the whole of 2017...
PropertyGuru News and Views Issue 119
Download Issue 119 Now!
Property trends in 2018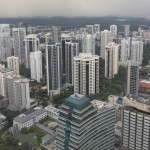 These three important trends will continue to shape the property market next year...
From policeman to property developer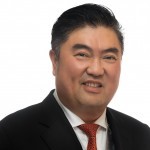 At the recent PropertyGuru Asia Property Awards, Oxley Holdings' executive chairman and CEO Ching Chiat Kwong was honoured as the Singapore Real Estate Personality of the Year...
News Roundup (November 2017)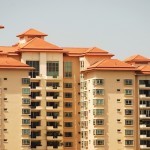 Our top Singapore property stories...
Eye on Fernvale: The new kid on the block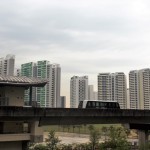 Pristine new HDB flats reach for the sky, and the new Seletar Mall, opened just three years ago, proudly boasts the very first cineplex in Sengkang, making Fernvale an entertainment hub...
Temporary blip in HDB resale transactions, dwindling first-timer demand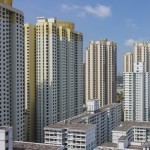 The latest HDB resale data for the third quarter of 2017 saw a fall in both prices and transaction volumes. The Resale Price Index (RPI) fell by 0.7 percent from 133.7 during Q2...
6 things to know before buying a property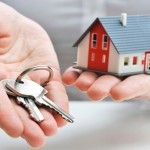 Ironically the budget, or at least your capability to finance the mortgage on the property (including taking out bank loans), is your best tool. Ascertaining your financial viability...
Singapore listed one of Asia Pacific's top real estate investment markets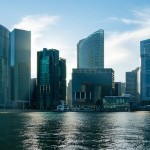 After two years of falling rents caused by a glut of supply and a sluggish economy, the promise of a bottom in the city-state's office market pushed its ranking...
Kismis View up for en bloc sale for $102mil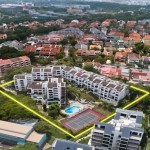 Kismis View along Lorong Kismis within the Upper Bukit Timah area has been put up for en bloc sale...
Developers to acquire more residential sites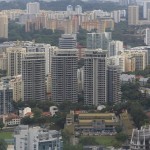 At least 13 housing site tenders are expected to close for the remainder of the year...
Russian magnate embroiled in one of biggest lawsuits over housing defects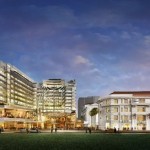 From being the priciest transaction in Singapore's property scene, the $10.5 million sale of a 315 sq m apartment unit...
Overall subscription rate for BTO flats down in November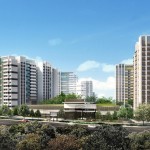 Despite the robust demand seen for three- and four-room flats in Tampines and Geylang, the overall subscription rate for Build-to-Order (BTO) flats continued to fall during the November sales exercise...
Property agency expands into S'pore amid housing market recovery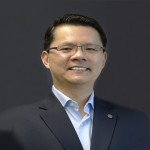 London-based property specialist Chestertons and Singapore's RHT Wealth Holdings have teamed up to launch a new real estate consultancy in the city-state that will serve as its gateway into the rest of the region...
Oxley acquires Mayfair Gardens for $311mil
Oxley Holdings Ltd, via its subsidiary Citrine Property Pte Ltd, has acquired Mayfair Gardens for $311 million, said marketing agent Knight Frank...
Two en bloc projects get nod from LTA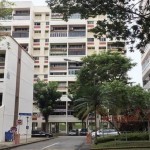 Three property developers in Singapore have received in-principle approvals from the Land Transport Authority...
This app is changing the way we live and work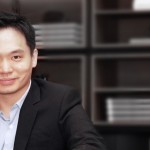 Smart home apps in Singapore are slowly evolving from the confines of individual buildings to multiple distinct communities. For instance, developer M+S...
Tai Wah Building sold en bloc for $84.9mil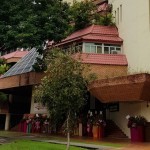 Tai Wah Building, a four-storey building along Killiney Road, has been sold to private equity investment firm Lucrum Capital Pte Ltd for $84.9 million...
Vista Park up for collective sale for $350mil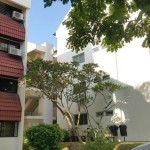 Joining in the collective sale frenzy, Vista Park condominium has also launched a tender for en bloc sale, with the owners expecting offers of at least S$350 million...
Four condos up for en bloc sale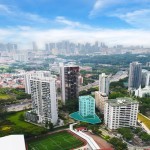 Four residential developments, including the iconic Pearlbank Apartments in Outram, have been put up in separate tenders for en bloc sale...
Developers prefer green buildings over non-green ones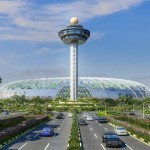 Given the various benefits offered by green buildings, developers and homeowners in Singapore are willing to fork out more for green buildings certified by the Building & Construction Authority...
Developer sales up 15% in October despite no major launches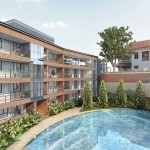 Sales of new private homes excluding executive condominiums (ECs) rose 15.4 percent to 758 units in October from 657 in the previous month, according to URA data...
URA teams up with REDAS for innovation contest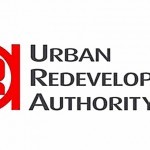 The Urban Redevelopment Authority (URA) and Real Estate Developers' Association of Singapore (REDAS) have joined forces to launch an annual competition...
TEE Land buying Gilstead Road condo for $72m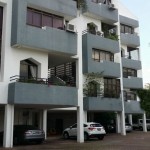 TEE Land has acquired options to purchase all the 11 units at the freehold Casa Contendere condominium at 35 Gilstead Road in District 11...
Supply of private homes to soar over next 2 years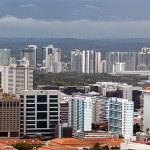 The supply of private houses available for sale in Singapore is expected to surge by over two-fold in the next one to two years...
HDB launches 8,230 flats in November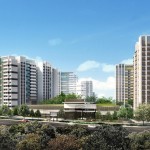 A total of 8,230 flats were launched for sale on Tuesday by the HDB in its latest sales exercise. This comprises 4,829 BTO units and 3,401 balance flats across 25 estates...
Developers must now study traffic impact, propose car-lite measures for en bloc sites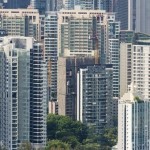 Residential en bloc redevelopment proposals must now include a pre-application feasibility study (PAFS) to assess traffic impact and recommend car-lite measures...
Rosy outlook for residential market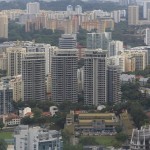 The outlook for Singapore's housing market appears bright, according to an article written by Cushman & Wakefield...
Bukit Brown road unlikely to be ready this quarter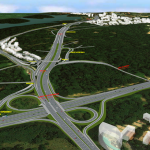 The $134.7 million road in Bukit Brown was originally targeted for completion in end-2017, but motorists and residents affected by the construction will have to wait a little longer...
Land sales to hit $14b, a sign of property market resurgence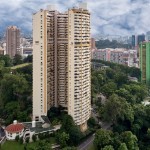 More than $3.3 billion worth of land deals, including en bloc sales, are expected to be completed in Singapore during this quarter...
3 HDB flats resold for over $1mil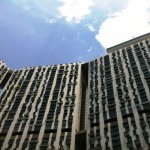 Despite a steady drop in HDB resale prices, at least three units in Holland Village and Commonwealth have been sold for more than $1 million...
Almost one-third of Parc Botannia's units sold during launch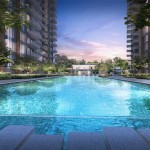 Parc Botannia in Sengkang successfully found buyers for about 230 units at an average price of $1,270 psf...
Home sales via auction soar to record high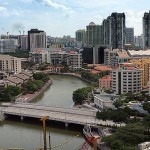 Auction sales of residential properties in Singapore hit a one-year record high of $31.9 million in Q3 2017, according to a new report from Knight Frank...
Greenest buildings in Singapore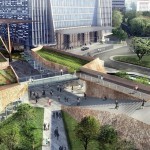 Singapore's Garden City vision was started in the 1960s by then Prime Minister Lee Kuan Yew. Thousands of trees were planted along roads and in housing estates to transform the city into a flourishing garden.
Singapore's GuocoLand lauded as Asia's top developer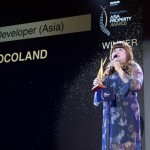 GuocoLand has been recognised as the region's Best Developer at the PropertyGuru Asia Property Awards Grand Final...
Royalville's tender closing date extended to 30 Nov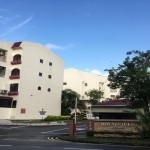 The tender closing date for Royalville at Bukit Timah Road will be extended from 10 November to 30 November, revealed its marketing agent Edmund Tie & Company...
CDL profit down 8.3% in Q3 2017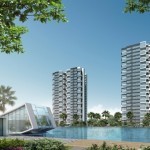 City Development Limited's (CDL) net profit for the third quarter of 2017 fell 8.3 percent to $156 million, while revenue dropped 6.5 percent to $863 million...
Kampung Admiralty gets highest accolade for landscape architecture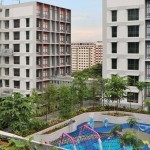 Featuring a "vertical kampung" design, Kampung Admiralty complex is poised to receive an award for outstanding landscape architecture today, reported The Straits Times...
Aspial Corp records $7.51m in earnings in 9M 2017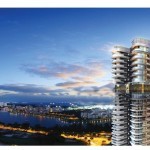 Aspial Corporation's net profit soared by more than five-fold to $7.51 million in 9M 2017 compared to $1.38 million in the same period a year ago...