Pearl Bank's looming demolition sparks soul-searching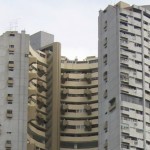 With Pearl Bank serving as a reminder of Singapore's intense development following its independence in 1965...
S'pore 2nd least corrupt nation in Asia Pacific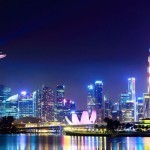 Singapore emerged as the second least corrupt nation in Asia Pacific, according to Transparency International's Corruptions Perceptions Index 2017...
PropertyGuru News and Views Issue 122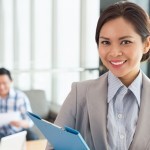 Download Issue 122 Now!
Buyer optimism returning to the Singapore residential market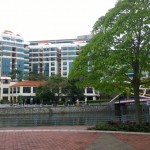 The latest PropertyGuru Consumer Sentiment Survey gives one much to cheer about. Buyers' sentiment is the highest since 2013...
Eye on Bidadari: From burial ground to boomtown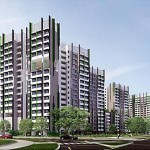 There was an outcry when it was announced that the historic Bidadari Cemetery would be exhumed to make way for a new housing estate...
Qualities of a good property agent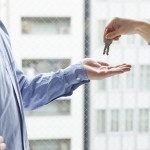 A licenced property agent should be up-to-date with the existing rules, such as those involving HDB flats, private homes and commercial real estate. This is to provide accurate and effective advice to clients...
News Roundup (February 2018)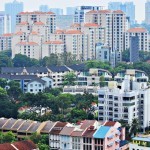 Our top Singapore property stories...
Leveraging opportunities for property investment in 2018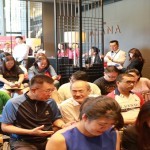 Analysts have predicted that Singapore's property market will rebound this year and extend into 2019...
Going above and beyond the call of duty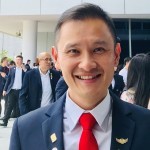 The government recently unveiled the latest roadmap for Singapore's real estate industry, which will see customer ratings and transaction details of property agents being published in the near future...
Bungalow of elderly widow duped by ex-tour guide on sale for over $35 million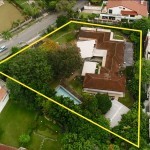 2F Gerald Crescent, a sprawling single-storey bungalow in Seletar Hills that has been the subject of much controversy, has been put up for sale by tender, with an asking price of about $35.07 million...
Buyer's stamp duty hike to boost government coffers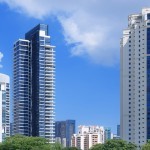 While the recently announced higher buyer's stamp duty is not expected to put off home buyers, the hike will mean additional revenue for the government to pay for growing expenditure in areas such as infrastructure and healthcare...
3 sites launched for sale, including Fairhaven and Pomex Court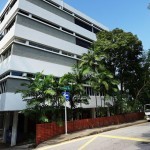 Three private residential sites have been put up for sale by different marketing agents for a total of more than $181 million. On Wednesday (21 February), a rare 9,999-year leasehold housing site...
Nominees for Cambodia property awards revealed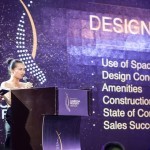 The official shortlist of nominees for the PropertyGuru Cambodia Property Awards 2018 has been revealed...
Property stocks drop on higher buyer's stamp duty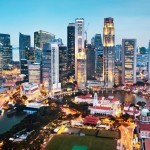 The one-percentage-point hike in the top marginal buyer's stamp duty (BSD) rate for residential properties priced over $1 million...
Buyer's stamp duty hike to have mild effect on property demand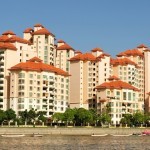 The top marginal buyer's stamp duty (BSD) rate hike for residential properties priced over $1 million...
32,000 households are in mortgage of 3 months or more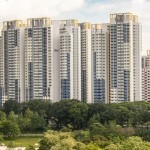 A drop in household income and prolonged unemployment or illness are among the common reasons why Singapore households fall into mortgage arrears...
Budget 2018: Govt raises buyer's stamp duty for residential properties priced above $1 million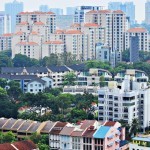 With effect from Tuesday (20 February), the top marginal Buyer's Stamp Duty (BSD) rate for residential properties priced above $1 million will be raised to 4.0 percent from 3.0 percent previously...
Budget 2018: Govt enhances proximity housing grant for resale flat buyers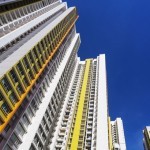 In his Budget 2018 speech on Monday (19 February), Finance Minister Heng Swee Keat announced several new enhancements to the Proximity Housing Grant (PHG) to help Singaporeans looking to live with or near their loved ones...
Brookvale Park sold en bloc for $530m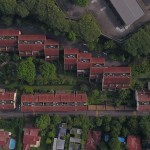 The 160-unit development Brookvale Park has been sold to Hoi Hup Sunway – a joint venture between Hoi Hup Realty and Sunway – for $530 million, revealed marketing agent JLL...
3,000 public rental tenants purchased their first home: HDB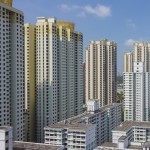 Thanks to the Housing and Development Board's (HDB) various housing grants, about 3,000 rental flat tenants were able to acquire their first home in the Build-To-Order (BTO) or Sales of Balance Flats (SBF) exercises between 2013 and 2017...
Cairnhill Mansions, Riviera Point sold en bloc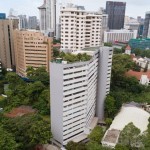 Singapore's collective sales market continues to sizzle with the sale of Cairnhill Mansions and Riviera Point for $362 million and $72 million respectively, revealed marketing agent CBRE...
New private home sales up 37% from a year ago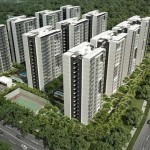 Property developers sold 522 new private homes excluding executive condominiums (ECs) in January 2018, up 21 percent from 431 units in the month before, according to data published by the URA...
Home prices could increase by 10% this year, says CapitaLand CEO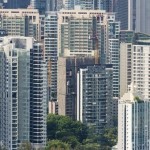 CapitaLand CEO Lim Ming Yan expects home prices in Singapore to increase by as much as 10 percent this year – a view which is in line with other forecasts...
Residential land sales could reach $16b in 2018
Property consultancy Cushman and Wakefield thinks that land purchases in Singapore by real estate developers could hit $16 billion this year, with more record land deals emerging...
Roxy-Pacific to launch six sites for sale in 2018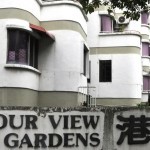 Roxy-Pacific Holdings reported a revenue of $43.3 million during the fourth quarter of 2017, down 53 percent from $93.1 million over the same period in 2016. Net profit also fell 39 percent to $7.3 million from $11.9 million in Q4 2016...
Pearlbank Apartments sold to CapitaLand for $728m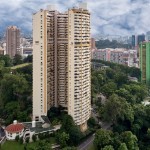 Pearlbank Apartments, a 37-storey development in Outram, has been sold via private treaty to CapitaLand for $728 million, following the close of its collective sale tender on 19 December 2017, revealed marketing agent Colliers International...
Over 2,400 applicants vie for BTO project in Choa Chu Kang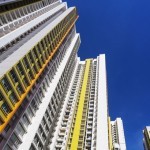 The Teck Whye View Build-To-Order (BTO) project in the non-mature estate of Choa Chu Kang was the most sought-after in the Housing and Development Board's (HDB) latest sales exercise...
SMU offers co-living apartments for students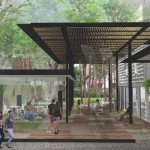 Prinsep Street Residences (PSR), a new co-living apartment complex at Singapore Management University (SMU), is set to open in August, featuring a work-play, café and multi-purpose lounges...
Tampines Court: Is the sale still on?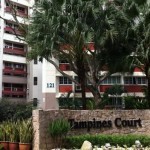 Worried at the lack of updates on the collective sale process, homeowners at Tampines Court wanted to know whether the sale of the development to Sim Lian Group is still on...
Govt spent $211m to help families live closer together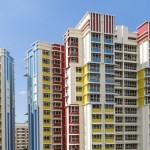 The Housing and Development Board (HDB) revealed on Sunday (11 February) that it has given out a total $211 million worth of Proximity Housing Grants since the scheme was implemented in August 2015...
Customer ratings and transactions of property agents to be made public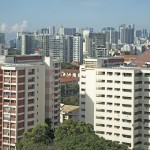 In a bid to improve transparency and accountability in the property sector, the Council for Estate Agencies (CEA) will work with agencies to publish customer ratings of real estate agents...
Roxy-Pacific has big plans for Kismis View site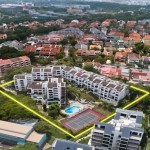 Following their $102.75 million en bloc purchase of the 90,863 sq ft Kismis View site last month, Roxy-Pacific Holdings and its joint venture partner now intend to buy an adjacent plot measuring 9,473 sq ft...
S'pore emerges as favoured investment destination for China's super-rich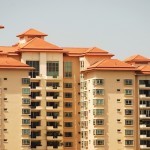 While Hong Kong continues to be the primary destination for China's offshore money, more Chinese high-net-worth individuals (HNWIs) are looking at Singapore as a safe haven to park their wealth...
City Towers sold en bloc for $401.9m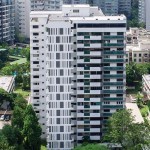 Singapore's collective sales fever shows no signs of abating with City Towers being the latest development to be successfully sold en bloc, media reports said...
URA awards 3 housing sites for $728.55m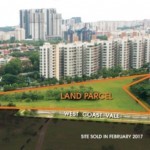 The Urban Redevelopment Authority (URA) announced on Wednesday (7 February) that it has successfully sold three residential sites for a total of $728.55 million...
Short-term stays may be allowed for private homes: MND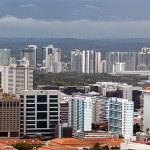 Short-term accommodations, such as those offered on Airbnb, may be allowed for private homes in Singapore but subject to proper safeguards and controls, said Lawrence Wong...
Residential investment sales soared in 2017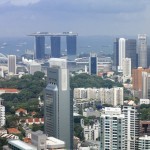 Residential investment sales in Singapore rose sharply by 184 percent year-on-year to $8.3 billion last quarter and surged by 119 percent to $21.7 billion for the whole of 2017...
Pacific Mansion up for en bloc sale for $938m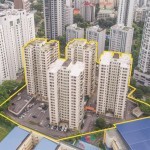 Pacific Mansion, a freehold residential development along River Valley Close, has been put up for collective sale at a reserve price of $938 million...
HDB launches 4,381 HDB flats in February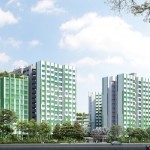 The Housing and Development Board (HDB) launched 4,381 flats for sale on Tuesday (6 February) under its latest sales exercise. This includes 3,664 Build-To-Order (BTO) and 717 balance flats...
20,000 people own 3 to 10 private homes in S'pore: Ministry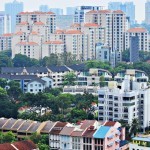 Fewer than 200 people currently have more than 10 private residential properties in Singapore, according to a written answer from the MND...